Who are we and why are we different?
At Fager, it is our undisputed attention to detail in every bit we produce which makes us stand out from competitors. We have recognized that even a minor detail in a design can easily make the difference between an average performance and an outstanding performance, both in terms of results and welfare. The philosophy behind our designs is fully backed by current and ongoing scientific research. The Research and Development behind our bit designs are performed in collaboration with Veterinarians who share our passion for equine welfare. Our forward-thinking approach to Bitting means we aren't afraid to explore concepts which fall 'outside the box of traditional Bitting. This has enabled us to create revolutionary designs which acknowledge and accommodate the differing anatomy between individual horses, placing their comfort and wellbeing at the forefront of every bit we produce. Through our own extensive research and assessment, we have applied the benefits of varying the pressure points in the mouth within our designs; dispersing the pressures to where the horse feels most comfortable. Each and every Fager design has been developed with a specific type/personality of horse as the focus. We began by questioning the basic traditional bit design, with its thick, heavy metal bars. We challenged the need to place this cumbersome piece in a horse's mouth when it is possible to use a much lighter design and material which physically took up much less space? A comfortable horse will surely then be responsive to subtler aids, be easier to manage, and more of a pleasure to ride.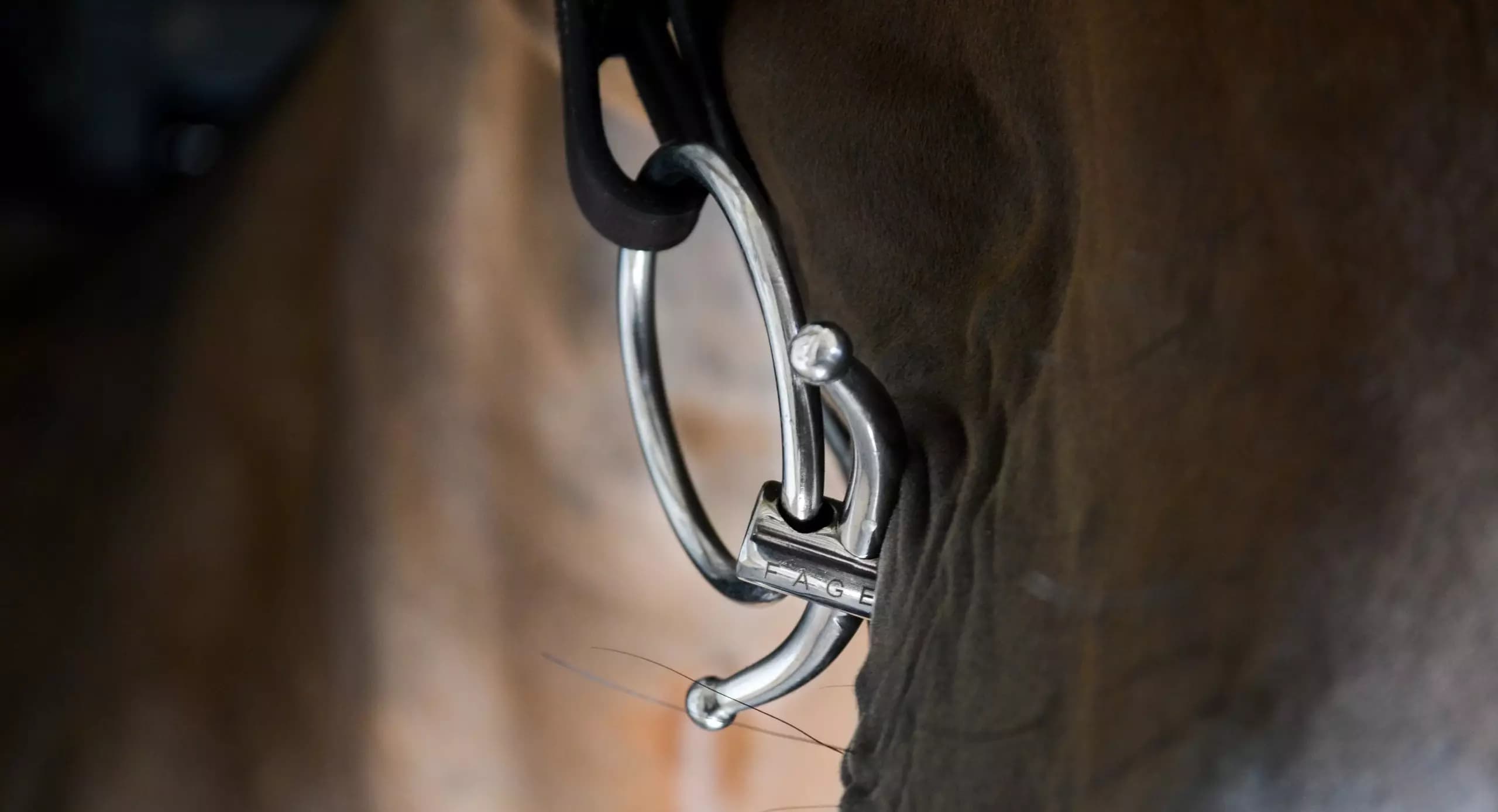 Pressure point
The demands we place on horses today differ greatly to our expectations from say 50 years ago. Today we require our horses to be sharper, athletic, and much more responsive to our aids. These horses are more sensitive than ever before and we must learn to respect this enhanced sensitivity and nurture it, allowing them to perform to the best of their capabilities. Remember, bit pressure will always be there – that is the basic principle behind the use of the bit. However, simply removing the pressure from one point will only place increased pressure on another focal point. Therefore consideration needs to be given to all elements when developing a new designs of bit.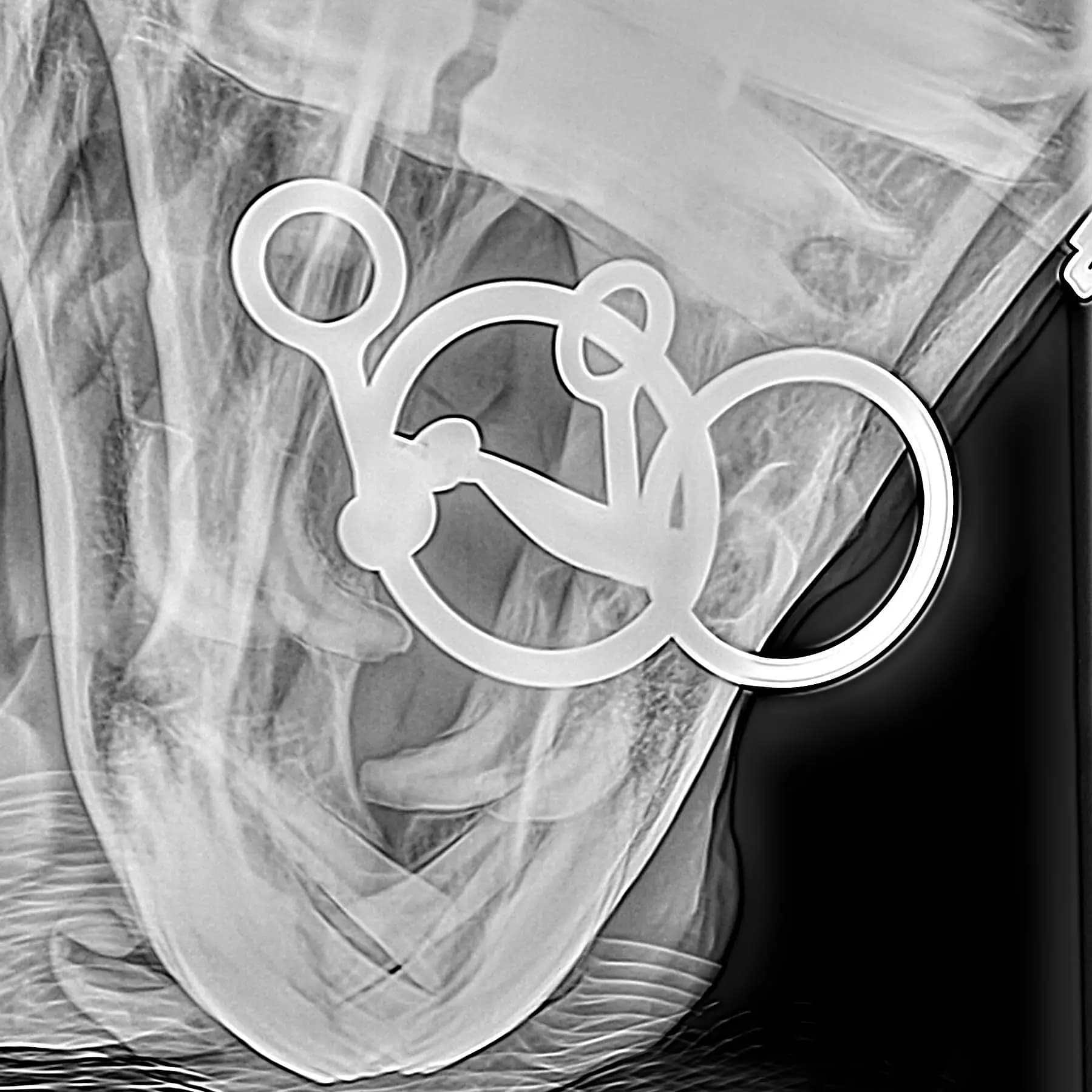 Short centerpieces
Unfortunately, we have had the experience of witnessing cases of severe damage to the bars and palate caused by long centerpiece designs. When the joints of the mouthpiece lie on top of the bars and any pressure is applied, together with the friction from either or both reins, it isn't difficult to imagine how uneven the pressure will be and how uncomfortable/painful it will feel. We also took it one step further by creating our 'smooth joints'. These joints are 100% smooth allowing complete fluidity and freedom in the mouth, specifically created to never interfere or push against the palate. A unique, registered design by Fager with the horse's ultimate comfort in mind.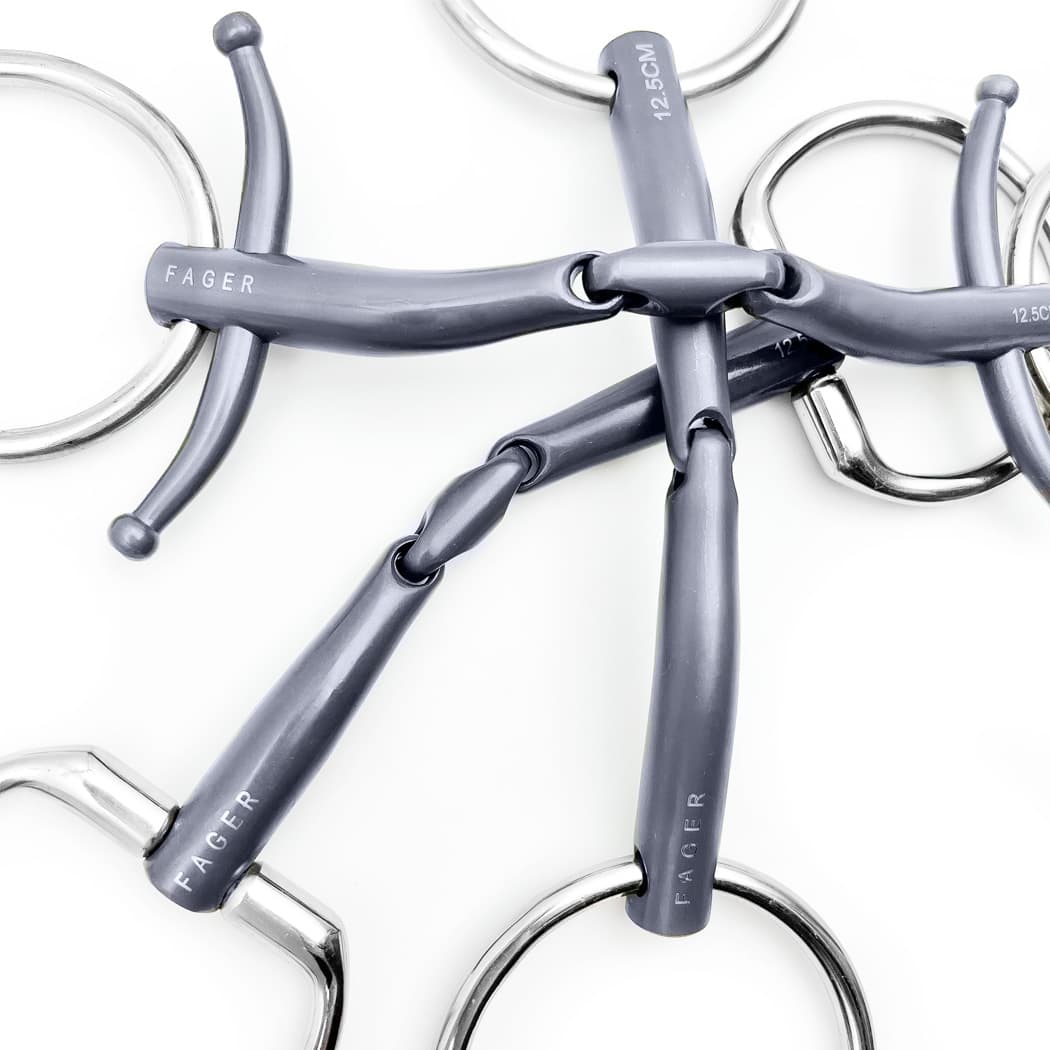 Top quality
When you choose Fager for your horse, we guarantee you the highest quality from the offset. We proudly stand behind our products and are confident that you will be happy for many years to come after purchasing a Fager piece. On the very rare occasion should a problem arise, we promise to resolve it quickly and painlessly, ensuring you will never need to worry about being unsatisfied with the quality of our products. We take extreme pride in both our workmanship and our Customer Service, which means that we will never allow you to be dissatisfied with either.